Call us in Spain at... +34 97 917 8453

The Latest News for Bill & Therese Williams

Below you will find our prayer letters which you can download in the Adobe PDF format. 

Click on the image to open the letter. If you have any problems downloading them,

 please contact us using the form below.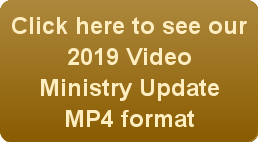 LETTER     -     PHOTOS

Jan. - Feb. 2017 

CURRENT LETTER

May/ June 2018

Therese and I are back home in Spain. The Faith Baptist Church is continuing to grow strong under the leadership of Pastor Valentin Lucaci. We have jumped back into "the saddle" with a lot of work on the building as well as ministries in the church.