Call us in Spain at... +34 97 917 8453

The Latest News for Bill & Therese Williams

Below you will find our prayer letters which you can download in the Adobe PDF format. 

Click on the image to open the letter. If you have any problems downloading them,

 please contact us using the form below.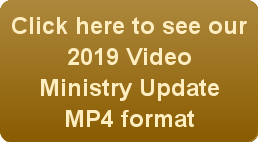 LETTER     -     PHOTOS

Jan. - Feb. 2017 

CURRENT LETTER

September/November 2018

Mixed Blessings!

Thess past few months the Lord has showered his blessings upon Bill & Therese, but some would consider some news revealed in this prayer letter as a curse instead of a blessing. Read this letter to see how even difficult news can be a blessing in disguise.