Call us in Spain at... +34 97 917 8453

The Latest News for Bill & Therese Williams

Below you will find our prayer letters which you can download in the Adobe PDF format. 

Click on the image to open the letter. If you have any problems downloading them,

 please contact us using the form below.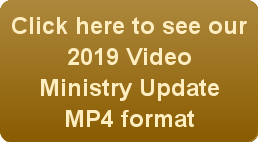 CURRENT LETTER

August - October 2019

The final results of family retreat camp, a wedding, and the health status of our children are the main topics of this prayer letter.